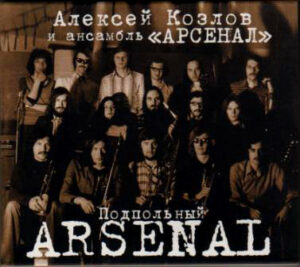 0.0 out of 5 stars (based on 0 reviews)
Classification: Underground Arsenal (compilation by Russian jazz rock/fusion band "Arsenal")
Year of release: 2005 (originally recorded 1972-76)
Language: English
Type: Studio cast
Vocalists…………Mehrdad Badi, Tamara Kvirkvelia, Alexander Losev (track 16 only), Oleg Tveretinov, Valeri Vernigora
Primary Musicians (Arsenal)
Guitars: Viacheslav Kropachev, Vitali Rozenberg
Bass: Alexander Bogdanovsky, Sergey Stodolnik
Keyboards: Viacheslav Gorsky, Alexander Kurliandsky, Igor Saulsky
Saxophones: Alexey Kozlov
Drums: Sergey Hodnev, Vasili Izumchenko
Trumpets: Valeri Judin, Evgeny Pan, Anatoli Sizonov
Trombones: Vadim Akhmetgareyev, Alexander Gorobetz, Valeri Taushan
Violin: Igor Sherbinin
Percussion: Valeri Demin, Michail Moshkov
Musicians on track 16 only ("Alexey Kozlov's Ensemble," 1972)
Guitar: Stas Mikojan
Bass: Alexander Losev
Keyboards: Igor Saulsky
Sax: Alexey Kozlov
Drums: Vladimir Zasedatelev
Heaven On Their Minds
Everything's Alright
I Don't Know How To Love Him
Damned For All Time / Blood Money
Pilate's Dream
Gethsemane (I Only Want To Say)
Elegie*
Wade In The Water*
Suite In A-Flat Major*
You've Made Me So Very Happy*
The Day Teaches Me*
Andalusia Diligence*
Bread, Water, Sky*
Make Me Smile*
You Got To Funkifize*
Lucretia MacEvil*
Asterisk (*) denotes a non-JCS track.
Historical Notes from a Fan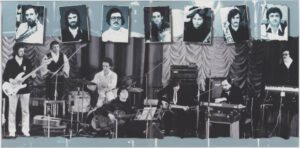 It's been said elsewhere in this discography that Jesus Christ Superstar was one of the first albums of its kind, and everyone wanted their slice of the pie where the Passion According to Tim and Andrew was concerned. Indeed, this piece of Western entertainment traveled to some interesting places, even behind the Iron Curtain.
As Tim Rice tells it in his autobiography, "The album had broken through to parts of the world most records did not easily reach. It had become a major underground hit in the Soviet Union. The recording had been banned by the authorities (editor's note: a 1972 production attempted in Hungary was slapped with a ban for "distribution of religious propaganda") and we read that both original and bootleg copies were changing hands there for over £100 — a fortune in the early Seventies. From Estonia, then behind the Iron Curtain, came a request from a fan named Uno Viigand, whose only copy of Superstar was a very low-fi cassette recording a friend had taped from Finnish radio — could I possibly send him an album? I could and did — but it took about five attempts as (Uno told me) each LP sent was intercepted and stolen by customs officers. In the end, he suggested I put Superstar into a Prokofiev sleeve as no one at customs would nick Prokofiev. He was right."
It wasn't only JCS that was banned in Communist countries. Most Western pop music of the time was banned by Communist authorities (even the word "rock" was taboo, associated with hostile Western influences), and performing the music live was a jailing offense. What little rock music existed in the Soviet Union was in an embryonic state and almost totally underground. The few contemporary sounds that were officially tolerated came from professional "instrumental/vocal ensembles" who performed only material by Soviet composers, without any of the rebellious spirit of Western rock. As for the underground, many of its rock musicians had more ambitions than credentials; for all their enthusiasm, their inability to read sheet music kept them from playing the more complex pieces Western pop music was beginning to generate.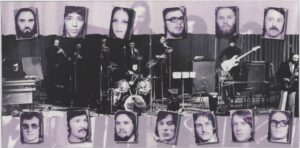 One of the musicians who dared defy the ban was Alexey Kozlov, a professional architect, and self-taught saxophonist/composer. Born in Moscow in 1935, he became a noted jazz player in the Fifties who developed eclectic tastes (and agility with various styles to match), was a member of numerous bands, and played in jazz festivals throughout the Eastern bloc (Russia, Poland, Czechoslovakia, Hungary) into the Seventies. Unlike the authorities, Kozlov was more open-minded, interested in learning from different musical styles, and was bit by the rock bug upon hearing the music of bands like Blood, Sweat and Tears, Chicago, Mahavishnu Orchestra, and Pink Floyd, finding their instrumentally layered compositions both a pleasure and a challenge that he wished to accept.
Kozlov wanted to form a rock band, with virtuosi capable of the improvisation common to blues and other contemporary musical styles. Unfortunately, it wasn't so easy to find musicians for his new ensemble; most of the experienced jazzmen he'd worked with were skeptical about rock in general and didn't take it very seriously, and those in the underground who did lacked the level of technical skill Kozlov was seeking. Ultimately, he found the answer when he learned that the interests of some music students at Moscow State Tchaikovsky Conservatory and Gnessin State Musical College didn't extend solely to classical.
The result of rehearsals in the fall of 1973 was the first Soviet jazz-rock band, Arsenal, named for the British soccer team and also a play on words ("ars" is Latin for "art"). Consisting in its early form of four singers, a seven-piece horn section, a violinist, and a standard rock combo, they cut their teeth on Kozlov's original jazz-rock compositions as well as Western music, including hits by Blood, Sweat and Tears, Chicago, Tower of Power, and selections from JCS. Initially causing the authorities panic as the hype grew from their performances at clubs and colleges, Arsenal would go on — in many different forms — to become Russia's premier jazz-rock collective, later incorporating Eastern mystic, funk, folk, classical, break-dance, and even reggae influences into its work (they still release albums, and now have a weekly gig at the Forte Music Club in Moscow), but in 2005, they released this collection of early recordings revealing "what had happened, how it all began," to quote one of its selections, "Pilate's Dream."
Again, as was often the case with knock-off recordings of the time, this is no full-fledged version of JCS, only fragments of the whole. Given the composition of Arsenal at the time, it comes as no surprise that the album sounds less like a rock opera than a jazz combo with a powerful brass section giving rock a stab, but this lends some interesting and unusual flavor to the usual sound. Kozlov himself has said over the years that he adapted the orchestrations himself, adding further instrumental segments and leaving room for improvisation, so it is indeed hardly surprising that this attempt at JCS sounds more jazz-rock than the original. In terms of vocals, Mehrdad Bodi displays both power and expressiveness when he tackles tracks normally performed by Jesus, Oleg Tveritinov commands the center of attention, draws emotion from the listener, and exceeds audience expectations (as a good Judas should); Tamara Kvirkvelia comes off less well on Mary's numbers, but perhaps this is to be expected when a recording of eighteen songs is made in an extremely short timeframe (one two-and-a-half-hour session, at the State House of Broadcasting and Sound Recording), with no opportunity to go back and fix anything, replace bum notes, hone performances to precision, or cut several takes and make the best choice.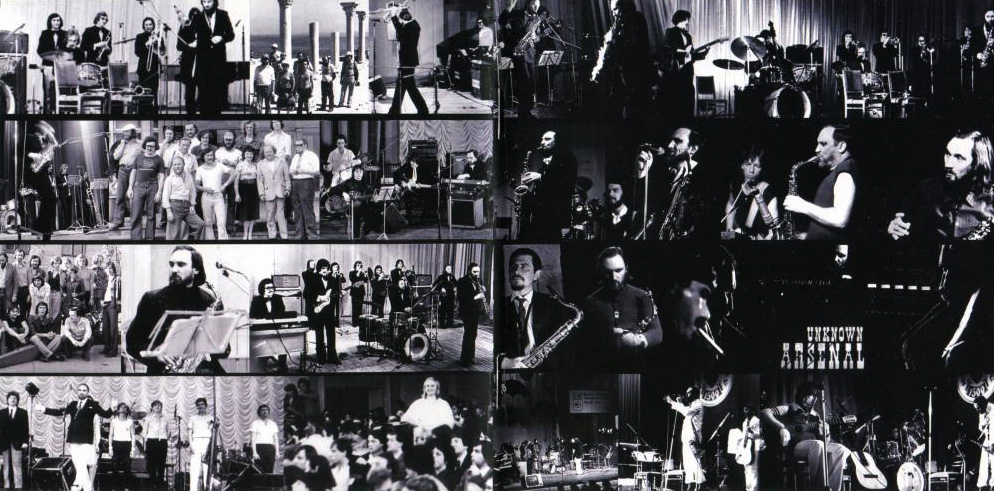 It may be only noteworthy in historical terms (this author leaves opinion on performances to the fans), but it's an interesting glimpse at JCS in the environment in which it most succeeded, an environment like the Soviet semi-underground in the mid-Seventies, where such challenging music and ideas were considered subversive, contemporary, and all too political. The reviewer's only regret is that Arsenal, in those long-ago days, never got the chance to record a full version. Given this recording's unusual sound compared to the traditional treatment, it really would have been something.
0.0 out of 5 stars (based on 0 reviews)
There are no reviews yet. Be the first one to write one.