0 out of 5 stars (based on 0 reviews)
Classification: 20th Anniversary London Cast
Year of release: 1992
Language: English
Type: Stage cast
Jesus of Nazareth…………Paul Nicholas
Judas Iscariot…………Keith Burns
Mary Magdalene…………Claire Moore
Pontius Pilate…………Jeff Shankley
King Herod…………Victor Spinetti
Simon Zealotes…………Christopher Howard
Caiaphas…………Gary Martin
Annas…………Bogdan Kominowski
Peter…………David Ian
Maid by the Fire…………Susie Lee Hayward
Priests…………John Barr, Lindsay Benson, Marc Court
The Superstar Choir…………Nikki Ankara, John Barr, Jacqui Barron, Lindsay Benson, Ian Caddick, Rachel Clarke, Sally Clarke, Marc Court, Lee Gibson, Jean Gilbert, Jim Graeme, Susie Lee Hayward, Tammi Jacobs, Scott St. Martyn, Lucy Moorby, Andrew Newey, Anne Skates
On "Overture" and "Superstar"…………The Sylvia Young Theatre School Choir (Kirsty Adams, Laurence Amias, Victoria Avery, Simon Bright, Ashley Campbell, Caroline Dandeker, Winston Eade, Kate Jones, Preeya Kalidas, Rachel Mamauag, Aaron Mason, Adam Morley, Gillian O'Brien, Rachel Plews, Natalie Searles, Adele Silver, Sarah Harvey Smart, Ania Sowinski, Alexandra Staden, Shelley Tees, Anna Williams, Kate Williams)
On "Crucifixion"…………The Stephen Hill Singers
Credited to The Stephen Hill Orchestra
Audio Production Information
Produced for Record by Michael Reed
Associate Producer: Mike Jarratt
Assistant Engineer: Simon Rhodes
Orchestra Conducted by Stephen Hill
Orchestral Management: Maurice Cambridge for Accord Music
"Could We Start Again Please?"
Featuring Paul Nicholas and Claire Moore
With new additional lyrics by Tim Rice, 1992
Recorded at Ripe Studios and produced and arranged by Mike Moran
Coordinated for First Night Records by John Craig
Recorded at Abbey Road Studios, February/March 1992
℗ 1992 Exallshow Ltd.
Act 1:
Overture
Heaven On Their Minds
What's The Buzz
Strange Thing, Mystifying
Everything's Alright
Jesus Must Die
Hosanna
Simon Zealotes
Poor Jerusalem
Pilate's Dream
The Temple
Everything's Alright
I Don't Know How To Love Him
Damned For All Time
Blood Money
Betrayal
Act 2:
Last Supper
Argument
Gethsemane
Betrayal / Arrest
Peter's Denial
Pilate And Christ
Herod's Song
Judas's Death
Trial & 39 Lashes
Superstar
Crucifixion
John 19:41
Could We Start Again Please?
Historical Notes from a Fan
There is a presence in popular culture, a looming phantom […] I have seen it in the dusty beams of movie projector lights; I have spied its dusty fingerprints all over television screens and radios. It is particularly fond of advertisements, but will turn up just about anywhere. I am talking about Nostalgia, which coats popular culture with a light […] film of dust. You know that Coca-Cola's sales are lagging when they are turning out these curvaceous old glass bottles. Rice Krispies come in old-fashioned packages now with Norman Rockwell-esque children spooning it up on the box. Hershey's has jumped the bandwagon and adopted an antiquated face too, with Ye-Olde-looking paper wrapped around some of their chocolate bars. Does this new wave of oldness really grab the public eye? It is endearing, I suppose, this cozy retrospection…
— Wendy Kagan, "Nostalgia craze sends art back in time," Left of Center (Vol. 4, No. 1), September 1, 1990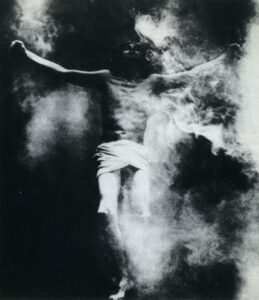 At one point or another, everybody is nostalgic for the decade in which they came of age. Every surviving member of each nostalgic decade has something to miss: music, TV shows, Saturday morning cartoons, hanging out with your friends at the skating rink or the mall, or over an egg cream at the drugstore (choose your nostalgic junket). And, on average, the big waves of nostalgia take about 15-25 years to get going.
In the Nineties, a lot of Seventies nostalgia got big. From 1988 (when it premiered after the Super Bowl) to 1993, The Wonder Years, an Emmy-winning "coming of age" family show created specifically to appeal to the baby-boomer generation with its late Sixties setting, created much the same buzz that Happy Days (on TV) and American Graffiti (on film) had created for the Fifties during their Seventies heyday. So, as you might imagine, the time was ripe for the Second Coming of Jesus Christ Superstar, and like the manifold artistic depictions of the figure at the center of its story over the past few centuries, it would return in many guises.
In the UK, this was marked by a concert production celebrating the twentieth anniversary of the original London run. In 1990, while starring with David Ian in the New York Shakespeare Festival version of the popular Gilbert & Sullivan opera The Pirates of Penzance at the London Palladium, Paul Nicholas, who had played Jesus in the initial London company of JCS and went on to become quite a big name through many stage, film, and television roles (as well as a brief pop solo career), offered Ian a partnership in co-producing and starring in a touring production of Pirates. To that end, Paul Nicholas & David Ian Associates Ltd. was formed. But to mount a fully staged version of Pirates, they needed money, and fast. It was decided to round up some London JCS veterans (Victor Spinetti, Jeff Shankley, Bogdan Kominowski, etc., many of whom were replacements in the original company), pair them up with rising West End stars (Claire Moore, Keith Burns, etc.), let Nicholas reprise the title role as the main attraction, and mount a UK anniversary tour of JCS, staged as a concert spectacular by director Hugh Wooldridge. Their gambit paid off — the show played to packed audiences all over the country, eventually running long enough to take on replacements, including Dave Willetts in the title role, about which more will be heard later in this Discography.
Many JCS fans are down on this recording, and for good reason, but for this reviewer, the positives outweigh the negatives, at least when it comes to the cast. In his return to the role of Jesus, Paul Nicholas is much better than the first go-round, in which it was all too clear that while he may have been a pop/rock singer, he was too different a type for the role; 20 years later, he still lacks the high notes but makes up for it with a mature, believable performance that is especially haunting in quieter, gloomy segments like "Poor Jerusalem" and the crucifixion sequence. Apart from Ted Neeley's later performances, it's arguable that Nicholas conveys the "sad and tired" side of Jesus better here than most who have essayed the role elsewhere. Keith Burns (Judas) is no Murray Head, Ben Vereen, or Carl Anderson — he's not up there with the greats, and the range isn't always comfortable for him — but he hits all the notes and brings passion on the acting side to make up for being less than exceptional. Claire Moore, never one to disappoint, turns in a solid Mary. But the real stars of this recording are the supporting players: Jeff Shankley delivers an inspired singing and acting performance as Pilate (his slow, moody performance of "Pilate's Dream" in particular is close to definitive), Victor Spinetti gives us a surprisingly non-campy Herod, Gary Martin and Bogdan Kominowski are a deliciously villainous pair in the roles of Caiaphas and Annas, and Christopher Howard performs what some consider the ultimate rendition of "Simon Zealotes." (If he and Keith Burns had switched roles, this recording would be so much more interesting, just sayin'.)
In terms of sound quality, things are a tad too polite in the mixing and mastering — one has to crank the volume to get a decent sound from the album. Mistakes are also present in the final recording that should have been fixed before release, such as a repeated "22" in the counting of the 39 lashes (presumably dropped in when "23" was accidentally erased; one can't imagine actor error being left on the tape). Further, some segments of songs are inexplicably — and, it seems, rather arbitrarily — broken up into separate tracks, for example Jesus and Judas' fight during "The Last Supper" being rendered separately as "Argument." It's more than slightly odd, and smacks of trying to trick the naive buyer into believing it's a new version of the show.
Musically speaking, the orchestra has some really fine moments ("Pilate's Dream," again, is a good reference point), but while the original orchestrations are happily replicated here, the arrangements are, for the most part, too weak. ("Heaven On Their Minds" is a good example.) The use of a children's choir during the "Overture" and "Superstar," however, is an inspired touch, and the apostles' final verse in "The Last Supper" is performed against type to interesting dramatic effect; rather than sung drunkenly, it is rendered beautifully, sung as if a stirring memory backed by a sublime piano, which leads into a rendition of "Gethsemane" that starts quite subtly before the orchestra kicks in proper.
About the only track that completely misses the boat is "Could We Start Again Please?" which was treated — both live and on the album — as a bonus track outside the context of the show, an obvious attempt at chart bait with a cheesy, ubiquitous, "early Nineties pop single" arrangement. Tim Rice's added new lyrics are no improvement on the originals and initially make zero sense in the show's context, though some productions over the years since (including a major 2000 production in Manila) have opted to use them and a few (such as an amateur production by the Avondale Theatre Company in 2012) have even managed to make them fit dramatically. In the case of the 20th-anniversary cast, however, they'd have done just as well burying it at its proper spot in the show, or better yet leaving it out altogether, as no one misses the song when the show is restored to its original concept sequence with Herod followed by "Judas' Death."
For many posters at the JCS Zone forums, this album was, for one reason or another, their introduction to the show, so it will always hold a special place in their hearts regardless of its objective quality. At the end of the day, this album has its pluses and minuses like any other recording but is quite a fine addition to any JCS collection.
0 out of 5 stars (based on 0 reviews)
There are no reviews yet. Be the first one to write one.